Another pandemic year made me feel as if my prime youth is spent wasted, cooped at home. It also marks my 1-year mark in my first full-time job during COVID times, and the longest I've ever worked in any place. A quick recap (before I sincerely reflect) tells me that this is probably one of my most dull years in retrospect. The bulk of this boredom comes from working 9 to 6.30 (who stopped it falsely at 5?) for 5 days a week. I wish I could share that I have so much rigour from this job that draws a big portion of my life, but work itself hasn't been as fruitful as I've wished. As I was dm-ing with an acquaintance of mine, I think she correctly summed the working year to be "strategically taking leaves".
I never thought that I would ever claim that my (younger) years would be lacklustre. I would pride myself as someone who tries to make it a point to not be mundane, so this is not very nice. This year's reflection shall be based on the skills and knowledge that I have gained, as well as important milestones!
Skills and Interests I got into in 2021
So far, I have tried new things every year. This year, I have explored deeper into some interests of mine. There are 10 items that I find worth noting down!
(1) Mahjiong
What a way to start the blog! Mahjiong has always been something I wanted to master coming from the masteress gambler, my ah ma. This year, I am proud to share that I have found friends who are into mahjiong as well. I am better at understanding how to play. I love that it's an intelligent game and the strategies that you can take. Over the year, I trained it the most with mermaids ever since Meiqi's house got a set. It's fun, we are set for our retirement activity!
(2) Reading
I would say that this year I understood the beauty of reading especially for non-fiction books that I always took a pass on. It began towards the end of last year when I picked up Jodi Picoult's fairytale book about a character living in the book – Between the Lines.
It was then that I was exposed to Libby – an online reading platform together with NLB Mobile. I love this digitalisation that still encapsulated the mechanics of having limited copies and needing to return the books, but with all the ease of holding/reserving the book and finding titles and authors.
The first non-fiction book that got me started was Surrounded by Idiots by Thomas Erikson a Swedish author. I was first introduced to this book by Josefine and I picked it up out of curiosity in Popular. It was then I realised that non-fiction books can be digested as they are as well, they are also put in narratives and readable format. It was interesting to discover the different colours of people and understand why some people act the way they do.
It followed with How to Win Friends and Influence People by Dale Carnegie. It was also then that I started to read my kindle (a gift by my friends back in 2020) on Lee Kuan Yew's memoir on the history of building Singapore. It surprises me how much Singapore has changed from his recounts of the war to the political scene that he opened up. But I have yet to finish.
I found my favourite series of all time this year too – The Giver by Lois Lowry. I finished all 4 of her books in a month. Her picture of the dystopian world captured me for some time before I allowed other books to run my imagination. I loved how all the books are written in worlds unimaginable but paints the same towards the end.
Reading is definitely a habit I wish to cultivate more in 2022!
(3) Managing my Finances
This was a huge part of my year into adulting and brings me to the reality that I have to learn about it. Finance used to be a foreign term that I didn't want to learn about. Taby changed my perspective on finances and earning my paychecks made this valuable skill apparent.
I had 0 clues about how I ought to manage my money! Words like budgeting, investing, savings flew around and felt like jargon even though I wrote articles about them. I knew I had to invest my money because keeping your money in the banks will only be eaten alive by inflation (that grows faster than interest rates). But how do I do that?
– Savings and Cashbacks –
As compared to the me last year, the me this year understood that money can be earned. My spending has been more generous and I spent it reasonably too. I don't have the need to splurge unnecessarily like taking public transport, eating in (perks of being single), so I save a huge portion of my income! With this money in the bank, it also came to me that I need to learn how to manage my finances and let money grow money.
I have also learnt the beauty of credit scores and cashback! I applied and used my credit card from Citibank – Citi Cashback + diligently. It gives 1.6% cashback on your valid transactions. I think I have accumulated about/more than $100 in cashback since! I haven't and don't plan to delay my payment, but my tip is to pay after the next month so that I keep one month of interest.
In terms of online shopping, I was lured by Shopee vouchers and flash deals on the 11.11 deals and my account haven't had a break from the notifications since then. Using Shopback to go into Shopee gives additional cashback – sleek~ They just have so many deals that give consumers instant gratification! However, the packaging and the shipping efforts it took to transport to me are such a huge environmental waste.
I also started using GrabPay and FavePay to accumulate cashback because of Singlife card! The trick is to transfer $500 to Grab monthly to get an additional 5% of interest. I've great pride in my auntie skills of getting cheap deals and I am enjoying them too. It also widened my awareness of how the older generation is losing out on these deals as they don't know how to use them.
At least the government is doing something about it!
– Tracking Expenses –
This year, I properly started tracking my expenses with an excel sheet that I have done up. I can't be writing about it in Taby's Financial Literacy series and not do what I preach ;D
To my surprise, I enjoyed and consistently tracked my expenses over the year. This was one of the proudest habits that I've picked up. It gave me clarity into how much money I was spending on a monthly basis, and in which category I spent the most. My average monthly expenditure is about $1500, with Parent's allowance, Food and Groceries taking 2/3. I enjoyed learning about how I have used my money and that many remains sitting idle. Hence, it got me started on:
– Investing –
Introducing Financial Agents who want you to have some of the pie they are having. I met up with Ming Hao who shared about AIA Pro Achiever with me and Peggy. It's an Investment-Linked Policy (ILP) that requires a lock-in of >10 years. Then I also met Ian and Jun Yi who are against ILPs. The turmoil it had on my naive investment mind at that point in time made me freelook-ed the policy believing that I need to learn it myself and I can do it better.
But who would have known? A call from Ming Hao in September tickled my mind again because truth be told, my returns were not as great. In these 6 months, I have not delved into investing as I would have liked to and my returns were not as great as if it was invested. After months of deliberating, I ended guiltily signing one with an(other) agent from Prudential for 10 years. Sorry James 😦 #jamfam
Apart from this investment, I also started investing in stocks and Robo-advisors. My Robo-advisors aren't doing as well as I would have liked them to, but I'm happy that it was my easy entrance into investing and learning about it. Buying my first stock and watching it rise was such a confident booster. Collectively, I also knew of more friends who are looking into investing. It feels good knowing that others are on a similar journey. Really thankful that Jun Yi shares news about TSLA and encourages me to buy stocks even though I was such a stubborn head previously.
It also however made me realise that my risk-taking and impressionable fingers buy stocks that I am not knowledgeable in, and some do tide on but a majority of them are losing money. Stocks do train me to be less sensitive to fluctuations that happen and to be more courageous in the steps I take in this investing journey (and my monetary spends too!).
(4) Skincare
You know how people talk about "finding the right one" – skincare is very personalised, and one will go for a quest finding until they have found the right products for their skin type. Well, lucky me because I felt like I found the products that were suitable for me!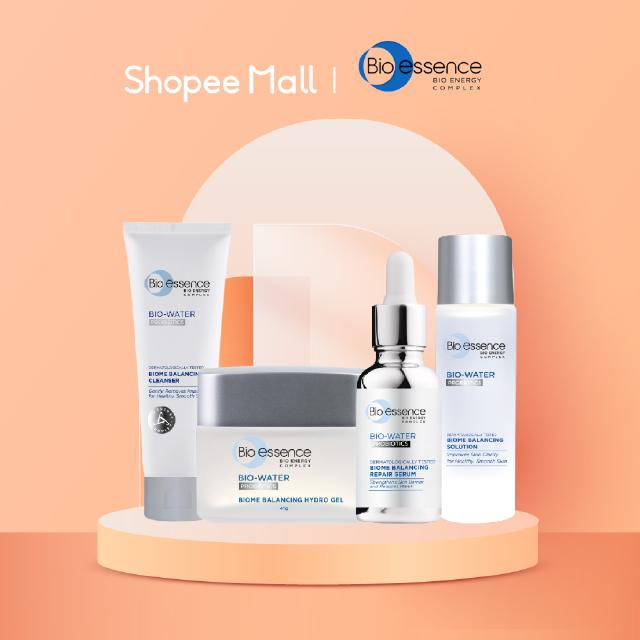 Mummy bought the toner and moisturiser from some sale in Watsons. I use it religiously daily after bathing. I think it has improved my skin greatly:
Left (2020) was my most conscious period which I also highlighted in my 2020 blog. The spot was calling out to me, I remember taking this photo cause I felt so conscious of it (it was inflamed and hot). Then I sat in the toilet for 30mins cause I didn't want to suffocate it under my mask.
Right (2021) I used a photo that's more akin to my facial expression on the left. (my mum lied to me and gave me durian mochi, I thought it was matcha T.T) My skin has lesser outbreaks and it is well nourished too!
Under the influence of my beauty gurus, I also bought sunscreen that I apply whenever I remember (which is better than not doing so). I learnt the importance of moisturising as our skin can be pretty dry the heat (?) and old already won't be so bouncy.
I also invested in facial packages from the Chinese auntie and I feel very pampered, so worth it – $38 then $51 per facial. She uses Chinese medicine and masks, my favourite is the massage! But I think this combined with the end of my puberty probably helped me get better skin. 🙂
(5) Crocheting
After much deliberation, I took on the trend that Harry Styles and Tom Daley has popularised – crocheting.
I felt like I had to use the time that I spent mindlessly in a way that would be more meaningful. Crocheting is a great hobby for gifting, killing time and watching your creations come to life! It was pretty hard to get started (hello magic circle), I had a private tutor Sue Huei who taught me how to build my first ever coaster. Subsequently, as my interest piqued and I started practising more, I got better at it. I went from coasters to flowers to plants to amigurumi! My happiest work is this duck as it was my first cute one and I almost lost it. So a memorable piece.
(6) Running
In 2021, I did an effortless run. A very rare deal that the run felt light and could carry on for very long. It gave me a new light to running! I must start off that running was a form of exercise and losing weight to me. My brother preached about it to me regularly – go run and use Strava. It was with Strava that I could see my running and progress that made me more motivated to run regularly. My friends and I also started a challenge to run regularly in August. I must proudly share that I ended up running weekly!
Introducing Strava:
I could see the improvements in the distance and speed that I was running at. One thing that I'm slightly disappointed with is that I have been walking plenty in my runs when I don't wish to. My discipline requires more work, but every push taken is a step forward! I could see that as I run more consecutively, running becomes easier and my pace improves too. Good work!
(7) Acai Bowls // Meal times
I've also explored Acai Bowls more this year. I have found that Acai Bowls are my happy food ~,~ I always feel better eating it when I'm stressed back when I was onsite. Then I became inspired by Kah Yin to buy Frozen Acai from NTUC to make my own version. What I love about this is that the Acai seems to be a healthier option and DIY means I can add more fruits and granola and ingredients I love!
Regarding my diet, I was also inspired by Ke Ru who managed to slim down because she cut down on the carbs she ate! I try to eat lesser carbs at home and outside if I can. My brother and father are my rice bins. I hope that I can make more conscious efforts to eat lesser carbs!
I have also grown a love for homemade food! Ever since Ba has semi-retired, our household had more love for cooking. I benefited the most from this, having my lunch and dinner covered after I finish my meetings to a table of hot-piping (his signature), delicious food.
Looking back at the photos now, we have the luxury of eating codfish due to my brother's surgery. Cod Fish is so goooood! We have soups boiled with love in our meals. I think our family also started to explore more on Lady Finger as a dish. (my new favourite veg) We still have a problem with gauging rice portions, so we had multiple fried rice meals too. 🙂
(8) Writing
Given that I have maintained these yearly reflections for 4 years, it's not a surprise that I write. But 2021 was the year I discovered you can earn by writing! Introducing my Medium page: https://fiddlefoddle.medium.com/ Proud to announce that I have earned a total of $1.00 via medium members reading my article! Yes, 1.00 with the decimal point 😀
I must say writing the capstone article and getting picked up by The Start-Up publication amounted to most of the earnings. Hence, be willing to take up opportunities! Subsequently, an article I have been planning to write was picked up after I shared it on my LinkedIn too: Power Play. What touched me the most was Peggy telling me that she shared this article with her friend who seem to need such enlightenment! It's really happy knowing what your writing brings to others!!
I found a local poet: The Novel Encounter whose writing warms my heart!
(9) Meeting New People
– Mentoring –
I joined Amigoals thanks to Victoria and Vincent to be a mentor for others! I am definitely overwhelmed that I was worthy enough to be a mentor. Having been guided by a mentor, I fully value having a mentor! Even though I was listed to up the manpower, I was honoured that there are people who wish to speak to me and learn! I also started leveraging on the platform to meet experienced mentors in the tech industries. I must say the conversations have been fruitful and I leave being inspired!
Some of my most memorable conversations were with Kenneth – Pharmacist turned Analyst and Victor – Director of Engineering (Carousell)!
– Dating –
I also felt that this year I have met several "dates" who just weren't very my type too. It was nice to know that there are still traits that I like off them, but none developed further. It doesn't feel like a waste of time to me, every meeting acts like another step of courage and clarity. But I must admit that finding someone suitable seems harder and harder, and settling is a very real consideration.
I resumed making videos again, and it feels good to get creative. Please like and subscribe to it!! It actually takes a lot of time to produce a video including ideating, taking the content, editing and structuring the story:
(10) Walking / Hiking
I found a love for walking too, only towards the end of the year. This year I feel like I understood the Bukit Timah area better. From Bukit Timah hill to Little Guilin to Clementi Forest and Rail Corridor! It's really pretty, so I can totally understand why people go there. I think due to COVID, the social activities that we can engage in are mainly exercises. Hence, there was an increase in active people!
Here are some of the moments:
The other day Frankel and I walked back from WWP to our home through the PCN. Walking really brings a different feeling cause you take your time and explore. Also seeing how my JA2S3 walks, walking should be encouraged and done more!!
---
Apart from these, I have also hit several milestones this year. Please hit next page at the bottom of the screen to celebrate them!