It's been about 2 months in Stockholm already. So so so so many things happened, and I really want to talk about all of them. I have to take out more time to reflect and think through. This blog post discusses my worst physical fear: losing my most precious key and SL card.
There has been one thing that I've been constantly telling my friends.
If there's one thing I cannot lose in Stockholm, it is my key + SL card.
I can't imagine what will happen if I lose this.
I didn't have to imagine, because it happened.
As a super careless person, my card has been my most frequently misplaced item. I am insecure about how I handle my important documents. Therefore coming overseas, I told myself that I am going to have to watch out for my belongings as the consequences of losing it here are much more severe (and expensive). And now, I've lost it.
It sucks that every time when I forage for my stuff, I could get it back 80% of the time. (wow now that you put the data, it seems pretty sad actually I lose my stuff 20% of the time – which is why data is important) However, this time, it wasn't found at all.
I couldn't identify when it was lost as well. The thing with consciousness is that when you are so used to your stuff, you don't take note of them. Just like having your glasses on, having your zip up. My keys were always placed in my coat's pocket, I constantly touch and check for it, which is why I can't remember the last moment I did before I lost them.
I was exploring with a group of friends that I've made in Sweden at that point, and this lost item sort of killed the mood for further exploring of Vaxholm, which didn't offer much on a snowy Sunday. We took the bus back. I tried to lighten the spirits knowing that I brought it down by saying I could just get a replacement, no big deal. I was trying to convince myself partly.
My story would follow up later, but I managed to stay over in Yanisa's place for the night and as she was leaving for Copenhagen the next morning. She took me in and gave me ownership of her keys. I am really thankful for that as she trusted me even though I've just lost mine.
This experience taught me 11 lessons:
Just because you've helped someone, it doesn't mean they have to do the same for you, there are people who don't understand the concept of favors
Don't lose stuff
Swedes are super helpful and understanding (the police officer helped me contact the people and offered to check with them while doing her rounds)
Being optimistic in a bad situation is tough and self-deceiving
Sucks to be uncertain, routine can be nice
It's not all about you even when you think you are at ground zero
It's important to have somewhere you can look forward to return to
It's super comforting to be understood and empathised
Other people's plights are cushions for your fall, knowing that you haven't been the only one in this hole
Idea of hope – disappointing
Everyone has their bad days, and triggers can be pulled easily
---
#1: Just because you've helped someone, it doesn't mean they have to do the same for you.
I asked Anu if I could go over to her place in the meantime as I was with her and asked Peggy for a stay in her room. The fear about requesting is rejection, which is something I thread lightly because it's uncomfortable to be on either sides. My habit of lowering expectations makes me really joyful when you hear certainty of acceptance on the other hand. "Definitely", "Sure", "Hell yea". But what I received from Peggy was negotiation and hesitation – "It's okay, but". That was really disappointing. Back tracking to my previous post, Peggy had bedbugs in her room and I opened my room to her straight away and asked her to come. I was there for her during the week and I was hoping she'd do the same, but she didn't. I had higher hopes of how our relationship would be like, and now that I'm in her shoes I thought she would empathise better.
I took it for granted that I gave help so I should receive help, in actual fact, you gave help because you were willing. Different people have different boundaries and one shouldn't expect to be helped just because you have offered once. Or I'm just salty.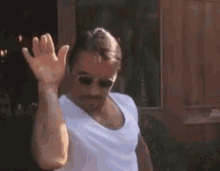 #2&3: Extremely tedious to have to trace back your steps and reach different contacts to find your stuff back, thank you Swedes.
I told Philip about my situation and updated Dag about it, they were empathetic and understanding. I got a day off on Monday to trace back my path and ask lost and found. My day sounded really pathetic (it got better and I'm really thankful).
9am – Collected SL card from Junyi so I could use it to travel around to make my necessary errands which are as follows (to which you would understand my third lesson: Swedes are super helpful and understanding)
9am – 1050am – Sat at bus stop (E) waiting for buses 670 for this entire duration, so I could walk into the bus and check for myself whether I left my card behind. I talked to about 6 bus drivers regarding this issue. There was a nice bus driver who said he would help me check if he could get any information about the driver finding things on Sunday. He said it was the first time a lady gave him her number, that was cute. 🙂
It was pretty horrible as it was snowy and cold, and I had nowhere to go to at that timing. Buses come at a frequency of 20mins, and there are over 100 buses running one route which means my chances are really low. I went to A House once for a cup of coffee, before returning to the bus stop before the next bus was scheduled to leave.
1130am – 230pm – Traced back my path in Vaxholm, and entered many various shops. Even those that I didn't pass by on Sunday. I just had to try my luck. It made me conscious of how lost and found systems are not well structured, no one ever really knows where to return their stuff. That's something I would like to improve on for fellow careless citizens on conscious-less island. I've talked to many people who were empathetic of my situation. That always felt good too, I felt relatable and understood for my situation. They were open to the idea of me leaving my details behind and saying that they will keep a lookout for it. 🙂 This also taught me how network is important, in every 2-3 people I ask, there would be something new I would learn or find out.
For example, I started with Pressbyran (Sweden's convenience store) as it was the nearest and most logical shop to go to if I ever found something. The guy told me people would most probably not return it anyways, thanks reality. He also showed me that I could try Vaxholmbolaget at the other side. To which the lady there told me about the tourist information that I didn't know existed. To which the mister who works there suggested for me to visit the Police Station in Vaxholm. That is also where they told me about Taby centre, where all the keys which are lost is kept there. (the police officer helped me contact the people of Taby, gave them helpful details from what I told her and offered to check with shop owners and people while doing her rounds in Vaxholm) See network! (Not to mention, a few thousand steps, hundreds of minutes spent, saliva used to produce the same questions and story and a broken heart.)
Honestly though, I felt really glad that I am able to do something and each lead gave me a little more hope. If I hadn't lost it on the bus, my greatest bet is the Pizzeria place we went to, to which had nothing, and the shop owners even showed me how they cleaned the plates and there was no signs of card too.
I spent 30 minutes waiting for the bus back to Stockholm which accidentally missed my stop, and had a lollipop from the Pizzeria as my lunch.
315pm – Decided to hit up the Entre first instead of the Lost and Found since I was there already. I was being really uncertain and hopeful that I could possibly find my keys in the Lost and Found in the SL centre, which made me hesitant to approach the Entre inc ase they had me to remove my lock immediately. I decided to just check with Entre first in case they had a plan. BOY was I glad I decided to do this first. Geez, I didn't realise how thankful I am for the small decisions I've made till I digested their impact. I was thinking about a whole speech on whether I could wait till I check the SL centre first before deciding if I am going to replace my locks and keys for 4500sek. The lady in charge of accomodations who wasn't supposed to be working at that hour, passed me a spare key that I could use to get back to my sweet room. She also said that I could be given a longer time to find my keys before the actual replacement is done.
That was the best news I have heard that day. I thought that I may have to pay a hefty sum immediately to replace my locks and keys or be stranded in Yanisa's room without being able to go work again tomorrow. But I have the luxury to go back to my sweet room and continue finding my keys. Knowing that made me satisfied that I've done my best today in my search for the needle in the haystack.
430pm – With a light heart, I went to the SL Lost and Found center to see if there's any luck. And it was like what I expected, or have seasoned from the calls and talks I've had with the Lost and Found hotline that, lost items only come in every Friday and I have to wait for a week to check if my lost item is retrieved.
The funny thing was that the week after, I went to check and the room was full of people missing items like I had. I went to the keys section of March to find so many keys of unnamed people. It's comforting to know that I'm not the only careless soul, but I also felt that something could be done to reach out to these people who have no idea that their keys were here. This was just for the Lost and Found in SL center, there are so many places holding onto loss items that no one knows too.
#4: Being optimistic in a bad situation is tough and self-deceiving
It has been tiring on my soul and body, facing the consequences of my inability to take care of my stuff. Times like these, one could really do with healing themselves by spending some time alone. I was with a group of friends, and emotions are easily influenced. I didn't want others to be affected by my mood because they didn't have to be. Something my mum has taught me is that: "Don't put your burden on others unnecessarily." This opinion can go both ways, there can be people who agree with it, and there are others who think that friends would be open to share your burden!
I know that. I would want my friends to be open to me about their feelings, but as a selfish person, I don't want to be tied down to the fact that there's nothing I can do to help them too. Guarantee a listening ear and empathetic person is nice to have, but back to the point of not wanting to assign responsibility to someone who doesn't have to go through what you have.
It was tiring acting like it's cool when inside, there are so many emotions that you haven't process which are tying you down. After my trip to the lost and found, I decided to just visit the Protestant church that was nearby. I've had a tiring day, and a good place where I can think and reflect sounds nice. I entered and the architecture of the church as well as the paintings of the depictions of the bible all over the ceiling was fascinating. I sat near an artiste playing the guitar. She offered me their book of song lyrics, but we realised the language barrier so I didn't take it. I listened as they started singing.
4 secs of singing that I accidentally switched on my flashlight to record
I was truly moved by the way the artiste pride herself in her singing. Her voice was super good, and it was filled with emotions. She sang with lots of pride, passion and emotions and that touched my heart. Looking around you see people of different gender, ages and occupations just singing their hearts out for the love of their God. I am moved by the way they share their belief. Looking at her, I want to do the same, I want to be involved in something that I have this much passion and belief for. And wow, talk about repressed emotions. It left me with tears of idk what. It was a beautiful song and crowd to be with, and I left being glad that I chose to enter.
#5: Sucks to be uncertain, routine can be nice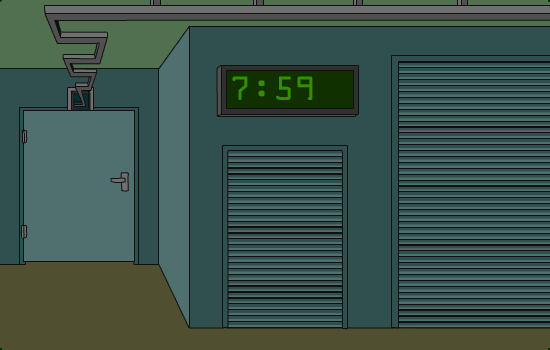 I've always pictured myself as someone who doesn't like a plan. To just live and adapt! So many things changes and routines are not fixed!
After working in this company, I realised plans are i m p o r t a n t! I have many things that I can do and that makes me all over the place. So it was good when I decided to give myself deadlines and projects, it really taught me independence.
On that very day, I was envious of how my peers could continue their daily routine of working on a Monday. There I was, not being certain of whether I could get back to my home or even working tomorrow without my laptop. Not knowing what is coming keeps me on my toes and it gets exhausting enough.
#6: It's not all about you even when you are at ground zero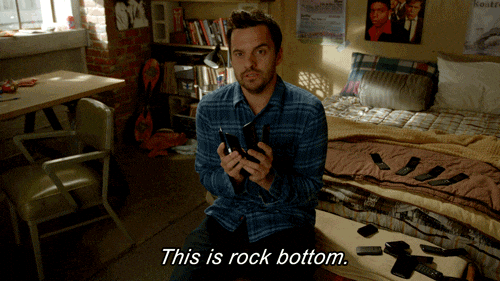 I have mentioned this point several times in this blog, and in other points as sub-points. When you are feeling down, it's easy to be sucked into it. You constantly get reminded of your plight. So it sucks when you see people continue living their lives because it really doesn't matter to them.
Don't expect people to serve you tea and listen to your sob stories. (though Anu served great Indian chai tea and provided me pats and tissues – thank u muacks) One has to look at a bigger picture and understand that it's not about you.
#7: It's important to have somewhere you can return to and look forward to go back to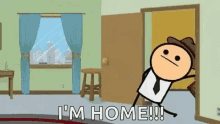 I have taken having a home for granted. I didn't realise how fortunate it was to have somewhere I can return to after a long day of being out. It has seem to me that having a place to stay is given, being in a state of having no where to go back to sucks.
Made me realise the number of homeless people out there in the cold with no shelter. It doesn't feel nice at all. Once I read in the book Rules of Life,
Rule 41
Always have someone – or something – that is pleased to see you

"We all need someone who is pleased to see us. It makes us feel it is all worthwhile."
In this case, having a home to return to and rest makes my day of effort worthwhile. My room must be pleased to see me too! 😛
#8: It's super comforting to have people understand your plight and empathise with you
Most of the people I have spoken to here really empathised with me. "I hope you find your keys back.", "Oh no, that must feel super bad!", "Are you okay?". Like what I mentioned in the ground zero point, when you are fully absorbed in your emotions, people empathising with you hits home run. (ofc not always and everyone) You just feel so understood, and that's about what you need in this scenario. A place where there's nothing you can do, and when there's nothing much others can do.
People's concerns were really nice to hear, it makes you feel cared for and like you matter to them.
#9: Other people's plights are cushions for your fall
Being in this plight made me asked around to see if there're any possible solutions that I can take apart from my useless searches. And I found 2 stories that made me feel better, knowing that I'm not on my sunken ship alone.
Story 1: Regine and her snow mobile
While talking to Regine, someone who's seen my lost and founds, she was empathetic of my plight. BECAUSE. Okay, she was a great listening ear and advice sharer too. Anyways, BECAUSE. She had to pay 900SGD for crashing the snow mobile into the tree!!!! She said that it has affected her for weeks and that she didn't dare to tell her parents. Knowing that made me feel better. HAHA, cause we both paid for our carelessness but mine was much more significant yet hers was much more insignificant. Knowing that has happened cheered me up though, I am not the only stupid person who did things that I regret. It's nice to know someone who have worn those shoes before.
Story 2: Senior and Misplaced keys
A senior of mine faced the same issue as I've had. I found out because we were talking about Stockholm and I shared my situation. Turns out he had to pay because he misplaced someone else's keys. :O That was really dumb. Like what I said, knowing that it has happened before, it makes me feel less alone and relatable!
These stories were helpful, and it made me feel much better.
#10: Idea of Hope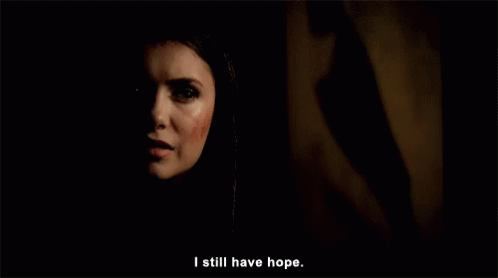 Working in Relate has taught me to be values driven, which I have never consciously lived by before. While finding for my keys, I struggled with the idea of valuing hope. Every clue gained and diminished brought plenty of ups and downs to my journey of searching. I think that hope is nice to have in your life, BUT IT CAN BE DEPRESSING TOO. I feel like I'm holding onto thin air, onto my beliefs when there's nothing supporting them.
It was helpful hearing possible things that I can do, as every clue led to another. But with every new clue, comes a diminished clue too. To have hope would mean that I have to be prepared for disappointment and wait for more hope. As a realistic person who cushions myself from falling down from high expectations, I think hope is not for me.
#11: Everyone has their bad days, and triggers can be pulled easily

I have a bad day that wasn't known by many of my friends. When something bad happens to me, I don't publicise it. I don't like to have my sad stuff known to people especially when there's nothing they can help you with.
My friend was asking me to travel together because we are both in Europe. I haven't had the time to plan for my travels and I am not a solid person to make decisions with. So of all days, she has to "pressure" me during this period. It doesn't help that I am feeling down and dejected. Makes me realise that it is important to not be so involved in yourself, and that there are times when people are having bad days, so you never know when that happens. Maybe we should be more sensitive when it comes to demanding people.
---
That's what I learnt from this, and I hope this lesson is painful enough to make me want take better care of my belongings. Currently, I have attached a lanyard to my spare keys. I make sure that my keys are always on me!
If you managed to read until here, thank you for following my journey. I hope you take care of your belongings too. Time will heal, but it's so hard to understand this concept. I feel better now knowing that I can do something, and go back to my comforting room.
I recently received an email that told me I just have to pay 885 sek instead of 4500 sek. I am not too sure if that's the full amount cause communication differs from different organisations. AND MIND I SAY, the number of organisations that I have to go through is a lot. SSEB, KTH, SSES (or smth)… Hopefully that's the case, it would be less painful on my wallet and heart. 🙂
Have a good day!